PROFILE, Introduction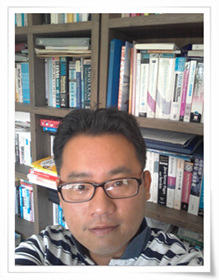 Thanks for coming and welcome to my introductory webpage hosted at github.
My name is Juehan Lee and english name is John Lee.
Personally, I am permanent resident of Australia as a skilled migrant with Korean cultural background, of course not North Korea. :)
Once I was a cheerful working holiday maker in Australia when I was uni student. Right after I've completed my 2 and half years of compulsary military service, I happened to be curious about life of others in differenent country. That's why I headed to down under and then I quickly ,but not surprisingly, fell in love with Aussie's diversity and multicultural aspect as well as good combination of nature and modern cities. Australian gov liked my technical skillset what I have and they happy to permit my application for skilled migration. It was late 2009 when I took final decision and settled down here in Sydney with my family. I am pretty enjoying Australian life style. So far, So good.
Before I come to Australia, I have been worked at Samsung Electronics R&D Centre in Korea for about 7 years. Big fan of soccer and baseball, Also enjoy strolling and meditation, swimming. Now I am living in Sydney with my 1 girl, 1 boy and my life-long boss :)
Professionally, I am software engineer having over many years of success in R&D, commercial software product design and development projects.
Major projects I was envolved were "SMIL Parser for mobile", "Network DVD Player", "Network PVR" and "Allshare for Samsung Smart TV" to name a few. I am really proud of what I achived while I am in there and being able to see global success of my team's babies.
I also have a keen interest in what brings innovation in history and how Information Technology can contribute it. Meanwhile, I am always thinking how team can communicate and work more effectively and efficiently. Natually, Scrum and Agile methodology became one of my personal research topics.
My expertise is in software solution development of network multimedia streaming application. I am not that bad at getting information from web (Korean information search competition winner, 2007). I also have several international patents under my name covering various topics from IP network to multimedia codecs.
Want to know more?
Now I am working as a software engineer, developing various multimedia solution.
I enjoy playing with fun stuffs using IT, here are some of my personal projects.